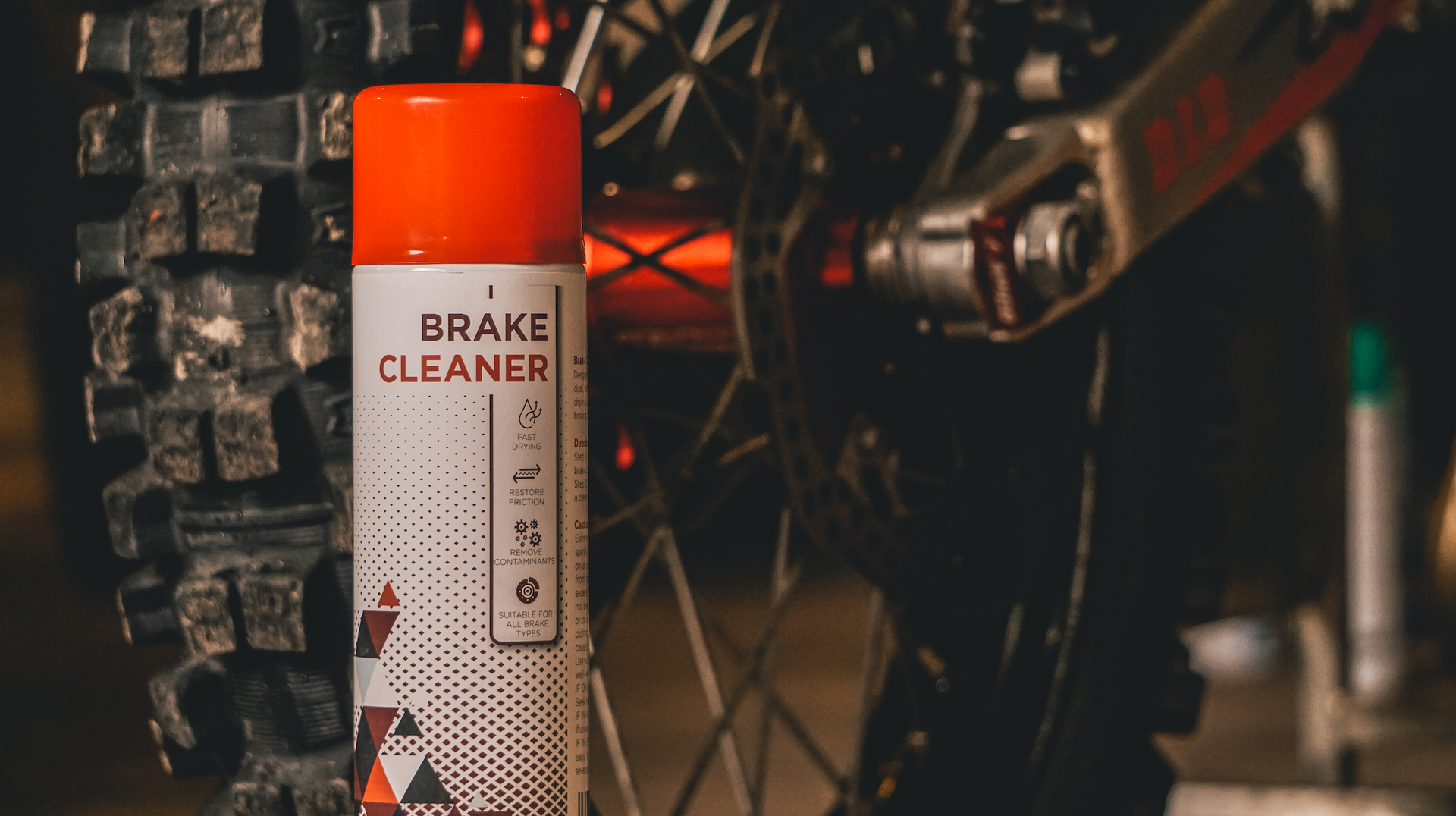 Elevate Your Ride: Get Premium Brake Cleaner for Just £7.99!
Calling all motorcycle enthusiasts and riders who appreciate peak performance and safety! Are you tired of dealing with squeaky brakes and stubborn grime buildup on your bike? We have thrilling news for you! Introducing our top-of-the-line Brake Cleaner, specially formulated for motorcycles and now available at an unbeatable price of just £7.99! With its powerful formula and exceptional performance, our Brake Cleaner is here to elevate your cleaning routine and ensure optimal brake performance on the open road.
Why Choose Our Brake Cleaner?
Premium Quality: We understand that your motorcycle is your pride and joy. That's why our Brake Cleaner is engineered with the highest industry standards, ensuring exceptional results. With our premium product, you can trust that your brakes will receive the care they deserve.

Fast Acting: We know that every second counts when it comes to motorcycle maintenance. Our Brake Cleaner works quickly to cut through grease, oil, and brake dust, effectively restoring your brakes to their optimal condition. Spend less time cleaning and more time riding with confidence.

Versatile Use: Our Brake Cleaner isn't limited to just brakes. It's also perfect for cleaning other motorcycle components, such as chains, sprockets, and engine parts. Keep your entire bike looking pristine and performing at its best with our versatile cleaner.

Affordable Price: We believe that quality products shouldn't break the bank. That's why we're offering our Brake Cleaner at an incredibly affordable price of just £7.99. It's a fantastic deal that ensures you get a premium cleaning solution without compromising your budget.
Experience the Difference: Picture the satisfaction of smoothly operating brakes and a clean, well-maintained motorcycle. Our Brake Cleaner makes that vision a reality. By investing in our product, you invest in the safety and longevity of your bike. Experience improved brake performance, reduced noise, and increased peace of mind while riding.
How to Get Your Brake Cleaner: Getting your hands on our Brake Cleaner is easy. Simply click here to place your order. Act quickly to secure your supply, as our stock is selling fast!
Spread the Word: We encourage you to share this blog post with your fellow motorcycle enthusiasts. Let's come together to ensure our rides are safe, clean, and performing at their best. Join us in promoting #BrakeCleaner and #ElevateYourRide, and let's prioritize safety and maintenance in our exhilarating motorcycle journeys.
Conclusion: Are you ready to take your motorcycle cleaning game to the next level? Our Brake Cleaner offers exceptional quality, fast-acting results, versatile use, and an unbeatable price of just £7.99. Don't miss this opportunity to give your brakes and entire bike the care they deserve. Visit our website today to get your hands on the ultimate cleaning solution for your motorcycle. Ride with confidence, ride with safety, and ride with our Brake Cleaner!