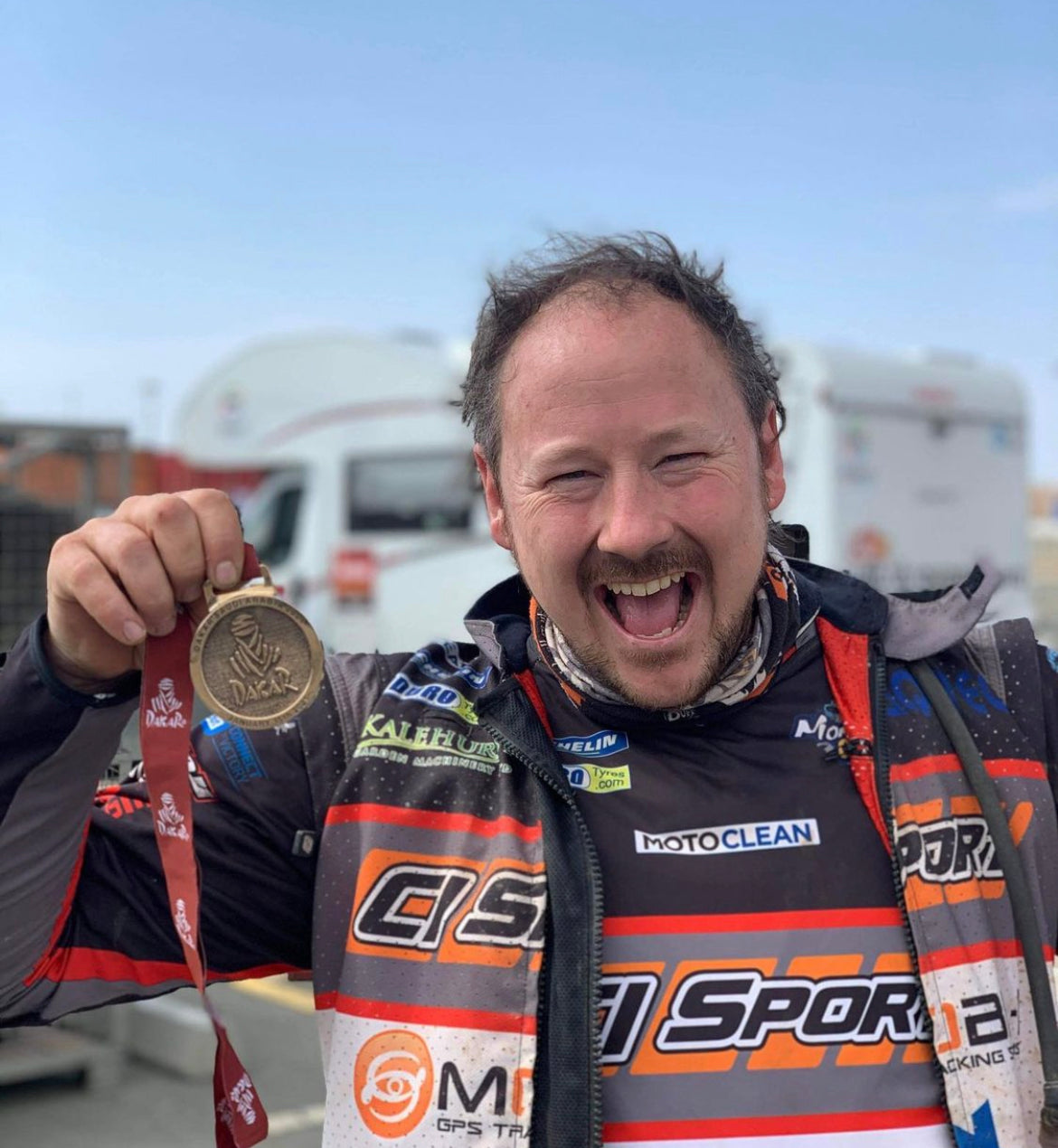 Meet Our Ambassador - Neil Hawker
Neil grew up surrounded by motorcycles, and began riding at 7 years old. Now an experienced motocross and trials rider, he's always dreamt of competing in the Dakar Rally.
After a high speed crash in the 2020 rally, Neil is back in 2021 to take it on! We're so excited to support him and for our products to join him during the ultimate motorsport event on earth.
After the rally? On to the next challenge together…